Buying a home is one of the most significant investments you'll ever make, so ensuring you have all the relevant information before making such an important decision simply makes sense. That's where the home inspection experts at Ancoe Property Inspections come in.
Our fully certified inspection service caters to the surrounding areas of the GTA including Mississauga, Brampton, Oakville, Milton. As well as surrounding westbound areas including Hamilton, Stoney Creek, and St. Catharines; and surrounding eastbound areas including Ajax, Whitby, Oshawa.
You can count on Ancoe Property Inspections to give you the unbiased, professional opinion, when you need it. We offer inspections for both residential property and commercial property.
Our Service
At Ancoe Property Inspections, we want to make your house-buying experience as stress free as possible. By conducting a thorough examination and analysis of your home's major systems, and providing a comprehensive report, we can answer any questions you may have about its condition. Identifying issues can help you in your negotiation and planning important repairs.
See our services page for a full list of services.
Book an inspection
Call 416-274-3023, email us or click here to book online.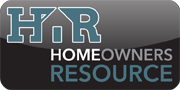 Click the Homeowners Resource image above to register for free. Please provide your name, area code of the inspected property, as well as a username and password that you will use to log in to the site. As a member of the Home Owners Resource, you will have access to our website, where you can find answers to any home maintenance/repair questions you may have.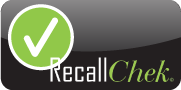 Click the RecallChek image above to learn more and possibly have your appliances checked for potential recalls.